SEO | Complete Search Engine Optimization Services
What is SEO?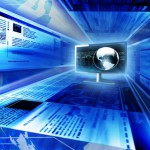 SEO stands for search engine optimization. SEO is all about your web site being seen. Search engine optimization is the process of improving a web site's position in search results.
Coming up high in organic search results means you'll be seen by a larger audience and have more traffic to your web site.
What are organic search results?
Search results that you don't pay for. Organic search results are listings on search engine results pages that appear because of their relevance to the search terms – key words that are relevant to your business. Organic traffic is FREE traffic sent to your website from search engines usually because they like the content on your site.
We provide a variety of SEO services to get you that organic traffic.
Search Engine Optimization Services We Offer
NuZoo offers both on-site SEO and off-site SEO.
On-Site SEO
This means changes we make on your existing web site or that we do as we design a new web site. This includes site structure, programming and creating quality content.
Google has algorithms and requirements that a site must meet to become relevant and trustworthy. We work behind the scenes where the GoogleBot works, and up front where your prospects are looking for you.
Off-Site SEO
This includes tactics that don't involve your web site directly. Like links from other sites to you AKA backlinks, social chatter, mentions and links on Facebook, YouTube, LinkedIn and Twitter. The more mentions and links from other sites the better Google likes you.
Affordable Search Engine Optimization Campaign
We'll provide you with a results-focused SEO campaign that's budget friendly.
With hard work and expertise, our SEO team can help you achieve your search engine goals. We provide detailed site analysis, strategic keyword selection, and numerous backlinking strategies to drive an increase in your search rankings.
By ranking highly in organic searches, your business will attract more visitors, and also convey your own expertise and authority in your industry.
Call us now at 312.421.2129 to find out more about how NuZoo can increase your search engine ranking and to get started today.