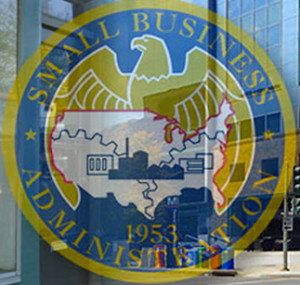 The Small Business Administration (SBA), Illinois District Office is recruiting urban small businesses for the 2016 Chicago Emerging Leaders class. Over the years I've attended many SBA seminars and workshops, and had SBA officials as guests on my webinar SOHO Today.
What is Chicago Emerging Leaders?
The SBA Chicago Emerging Leaders Initiative is a federal training initiative that specifically focuses on executives of businesses poised for growth in historically challenged communities. The initiative provides these executives with the organizational framework, resource network, and motivation required to build sustainable businesses and promote the economic development within urban communities.
Eligibility criteria and additional information on how interested small business owners should apply can be found at: www.sba.gov/emergingleaders
For Small Businesses interested in participating in the Chicago Emerging Leaders program, here's the registration link: www.interise.org/sbaemergingleaders
The SBA Illinois District Office will host a webinar on Wednesday, March 9th, to answer questions from potential candidates interested in enrolling in the 2016 class.
Chicago Emerging Leaders Webinar Details
Wednesday, March 9th, 2016, @ 2.30 PM
Connect through tinyurl.com/https-connect16-uc-att-com-s
Or call one of the following numbers:

Caller-Paid number: 646-746-3008
Toll-Free Number (in USA): 888-858-2144.

When prompted, enter the Meeting Access Code: 7956246#
Chicago Emerging Leaders Training Overview
Over the course of seven months, participants in the program are given the opportunity to work with experienced mentors, attend specialized workshops and develop connections with their peers, city leaders, and the financial community. Recruitment for the Emerging Leaders Initiative occurs on an annual basis, beginning in February and classes typically begin in April. The Initiative incorporates a curriculum that is research-based and nationally scalable, enabling participating businesses to engage in focused development and expansion strategies, including options for accessing new capital and securing government contracts.
Eligibility and Requirements
The Emerging Leaders Initiative is an intensive executive-level series intended to accelerate the growth of high-potential small businesses in America's underserved cities.  Developed by SBA and drawing on the experiences of advisors and business leaders in urban communities across the country, this comprehensive curriculum provides the tools to catapult your company to the next level and help it emerge as a force in your community.
Click here for full details.